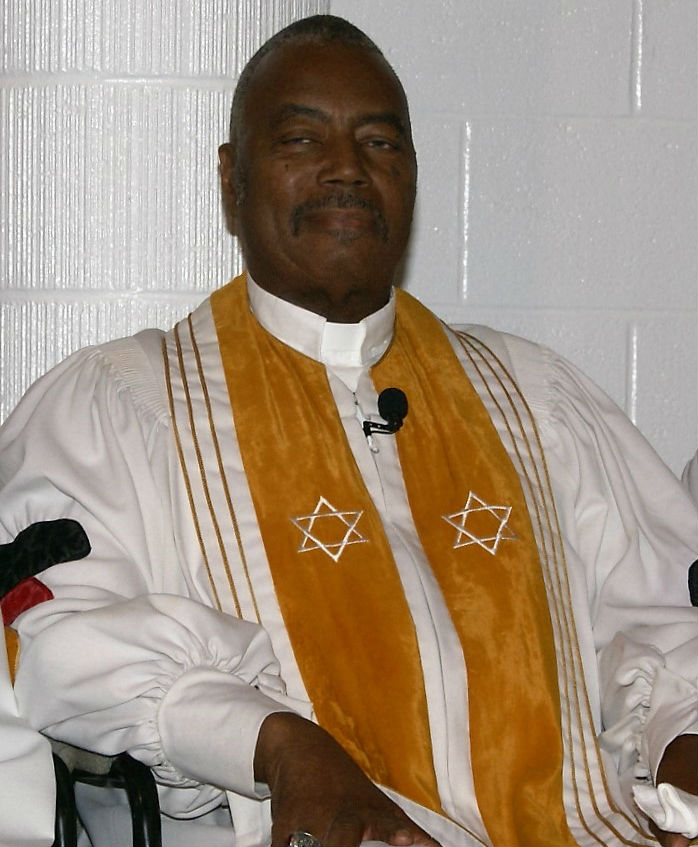 Israel, Welcome to the General Assembly, the church of the firstborn.
First and foremost, I thank the Mighty God of Israel, to whom I owe everything.  I thank my wife, the queen, for her life-long support of me and the church.
As always, I am so very grateful for the support of our children and families.  I thank the overseer, assistant overseer, their wives, the entire financial staff, bishops, elders, reverends, deacons, mothers, brothers, sisters and our youth.
Truly, we have been blessed this past year.  Although we have faced challenges and have even lost loved ones, we are still standing and holding on to the Power in the Words of the God of Israel.
Israel, as we lift praises to our God in this General Assembly, let us be mindful of those who paved the way for us and the sacrifices they made.  We must not waiver in our resolve to be the true Israel of God. We look forward to better things and brighter days ahead.
Israel, never give up, never quit, and never compromise your faith and belief in the God of Israel, as is being taught in The Spiritual Israel Church and Its Army.  We have come this far by faith, and by that same faith we shall overcome.
So let us come together in this assembly and develop a family relationship with each other, and let us bond together in love with the Power in the Words of the God of Israel, and as it is said in the scriptures: "At the same time saith the Lord will I (the God of Israel) be a God to all the families of Israel" and "You only have I known of all the families of the earth".
Your Servant,
Bishop Bobby J. Davis